Yesterday I watched the Finale of Hell on Wheels.
Quote:
Cullen Bohannon, a former soldier and slaveholder, follows the track of a band of Union soldiers, the killers of his wife. This brings him to the middle of one of the biggest projects in US history, the building of the transcontinental railroad. After the war years in the 1860s, this undertaking connected the prospering east with the still wild west.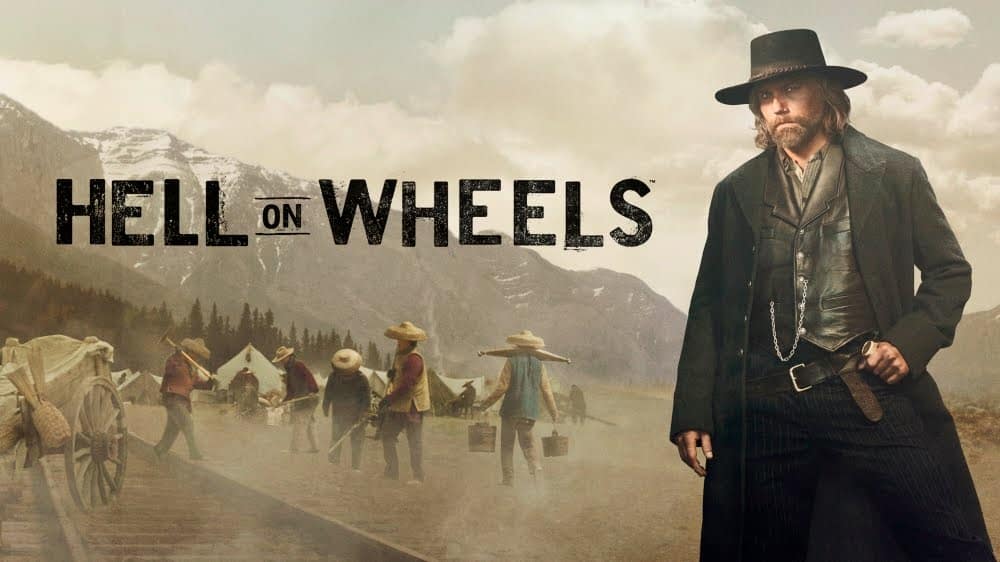 Generally I've enjoyed the show, I actually quite like the slightly historical shows like this, Deadwood, Vikings and such, although I can't help but think I enjoyed it more in the earlier seasons when it was a little more 'wild west'.
Not one I would watch through again, but it had a reasonable ending and is only 5 seasons long, so if you've not seen it, maybe take a look.